Classy, Elegant Made to Measure Steel Gates in Dublin
A good quality steel gate can enhance the aesthetic appeal of your property while adding a layer of security and safety too.
Steelweld is a leading manufacturer of steel gates in Dublin with over 20 years of experience. Our exclusive range of premium steel gates is handcrafted to suit your specifications and requirements.
We manufacture steel gates for sale in Dublin in a variety of colours, designs, styles and sizes. Whether you are looking for a side gate, a garden gate or a security gate, we can customise your gate the way you like.
With our made-to-measure service, we assure you of building a beautiful steel gate that will add a touch of class to your property. All our gates are manufactured exclusively for your property.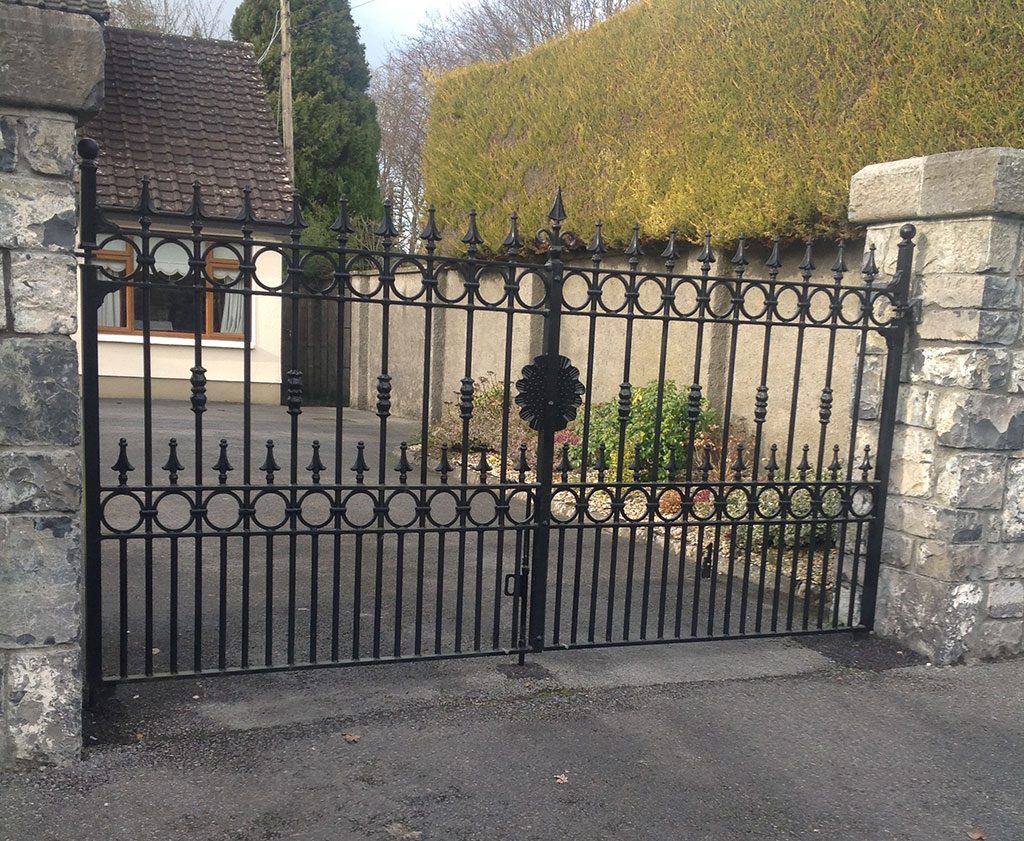 Handcrafted, Premium Quality Steel Gates in Dublin
Over the 20 years, we have built a reputation for our superior workmanship and quality.
We are committed to providing our clients with nothing but high quality gates and railings. That's why we handle every aspect of the job in-house. From designing and surveying to fabrication to installation, every job is handled by our own personnel.
This affords us total control over the process allowing us to provide a service that exceeds your expectations.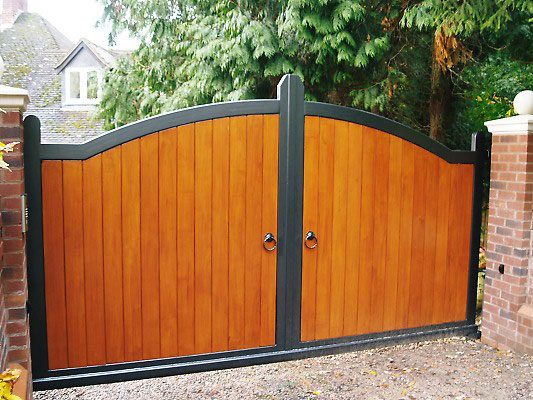 Custom Designed, Made-to-Measure Gates
Every gate we craft is designed in-house by our expert team of designers. What's more, all of our designs can be customised to suit your specific requirements. Here at Steelweld, we pay great attention to every little to ensure your bespoke gate comes out just the way you envisioned.
All of our gates are available in heavy or light gauged steel ranging from 12mm to 25mm. Customise it the way you like.
You can choose to customise the outer frames of your steel gate in an array of sizes and shapes. Further, the frame design can be customised in a variety of styles including box-section and hammered box-section and flatiron.
Looking to add a decorative element to your bespoke gate? We've got you covered there too.
As you can guess, you can customise the level of detailing just the way you like. Whether you are looking for a minimalist style or something grandiose, it's your choice completely.
Why Choose Steelweld?
Bespoke steel and wrought iron gates in Dublin to suit your taste and style.
Highest standards of quality and craftsmanship.
Contemporary or traditional, we offer all types of designs.
Choose from an array of colours.
All our gates boast a 3-year warranty.
Unbeatable pricing.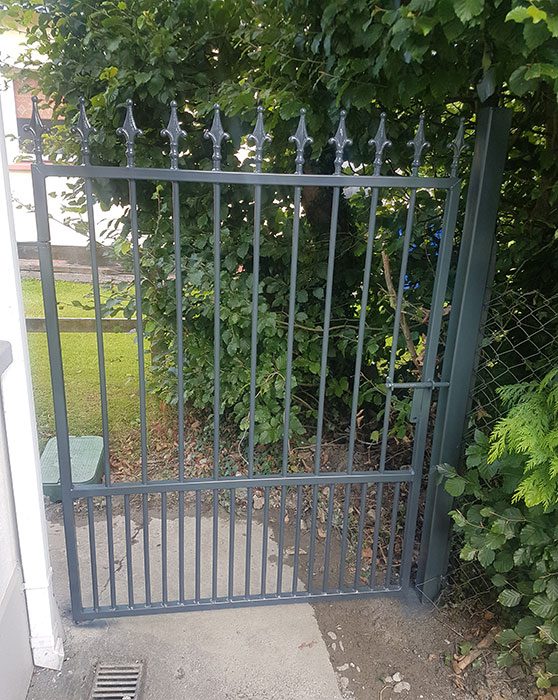 Book Your Free On-Site Meeting
Whether you need a detailed quote or are looking for more information, we would be glad to schedule an on-site meeting with you.
One of our specialists will visit you to hear your ideas. He will bring along colour charts, samples and images of our past work to help you choose the right design. We can even incorporate ideas that you may have or even photos.
Click here to book your no-obligation survey.