Gates Galway
Stylish, Elegant Bespoke Steel Gates in Galway
Stylish, Elegant Bespoke Steel Gates for sale in Galway
Gates create a gorgeous and welcoming entrance to your property. In addition to enhancing your property, steel gates add a layer of safety and security too.
Steelweld has been manufacturing steel gates in Galway for over 20 years. Our premium handcrafted steel gates are custom built to suit your requirements and specifications.
We design, manufacture and install gates of all styles and designs for domestic as well as commercial applications. Whether you are looking for a garden gate, a double gate or a security gate, we can help you choose the right solution that suits your requirements and taste.
All our gates are designed and crafted especially for your property with a wide range of colour options, designs and styles including steel gates and wrought iron gates.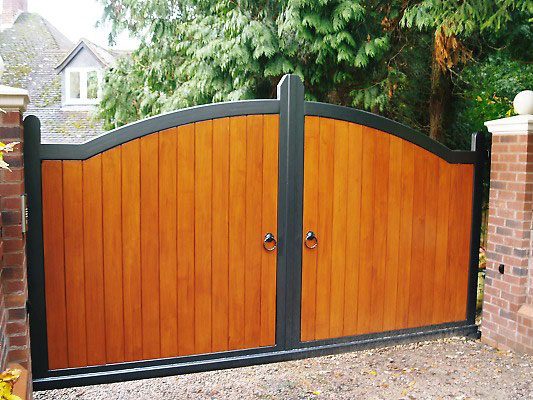 Steel Gates that Boast Superior Design
Every set of gate we install is designed in-house and custom designed to suit your specifications and requirements. We pay careful attention to every little detail when handcrafting your bespoke gate. All our designs are available in light or heavy gauge steel ranging from 12mm to 25mm solid square bar or solid round bar.
The outer frames of all our gates are offered in a variety of shapes and sizes and can even be customised to suit your specifications. The frame design includes classics such as box-section, flatiron and hammered box-section steel.
We can even add a variety of decorative elements to your gates, which can make your entrance even more grand and appealing.
The level of detailing is completely customised to suit your requirement. All our gates for sale in Galway are made to measure to fit your site and the height is also customised per your specification. Further, your gate can have a dipping sweep, curved sweep, angled sweep or even a straight across sweep.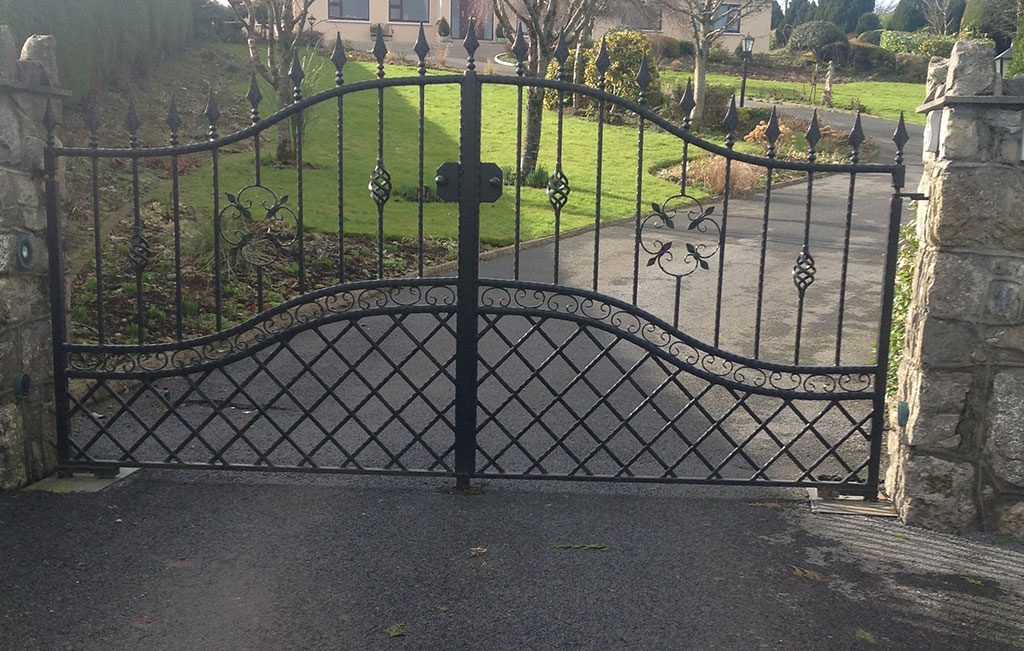 Experience Our High Quality Workmanship
All our gates are crafted at our in-house fabrication workshop.
We have invested in the latest and the best fabrication equipment to deliver superior quality products to our clients. We only source quality materials to ensure we deliver nothing but superior quality steel gates to you.
Every step of the process is handled in-house and carried out by our own personnel. Our team of experienced surveyors, installers, CAD technicians and metal fabricators work together to deliver a solution worthy of our reputation. By keeping every aspect of the process in-house, we are able to exceed the expectations of our clients.
Why Choose Steelweld?
Custom-made gates to suit your requirements.
Superior craftsmanship.
Choose from contemporary or traditional designs.
All our products are backed by our 3-year warranty.
Competitive pricing.
We only use quality materials.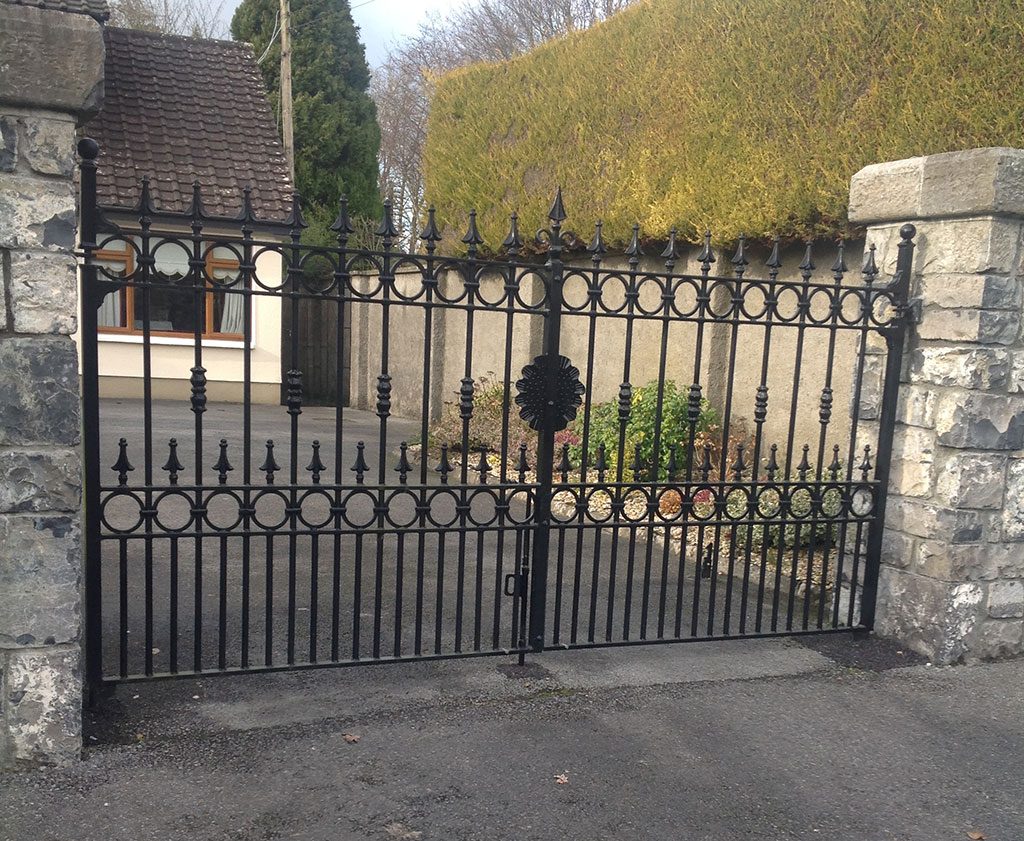 Book a Free Survey
We would be happy to send one of our consultants for a site survey at a time and day that suits you. Your consultant will bring along a variety of samples, colour charts and images of completed projects to help you choose the right solution that meets your requirements.
Click here to book your site survey.